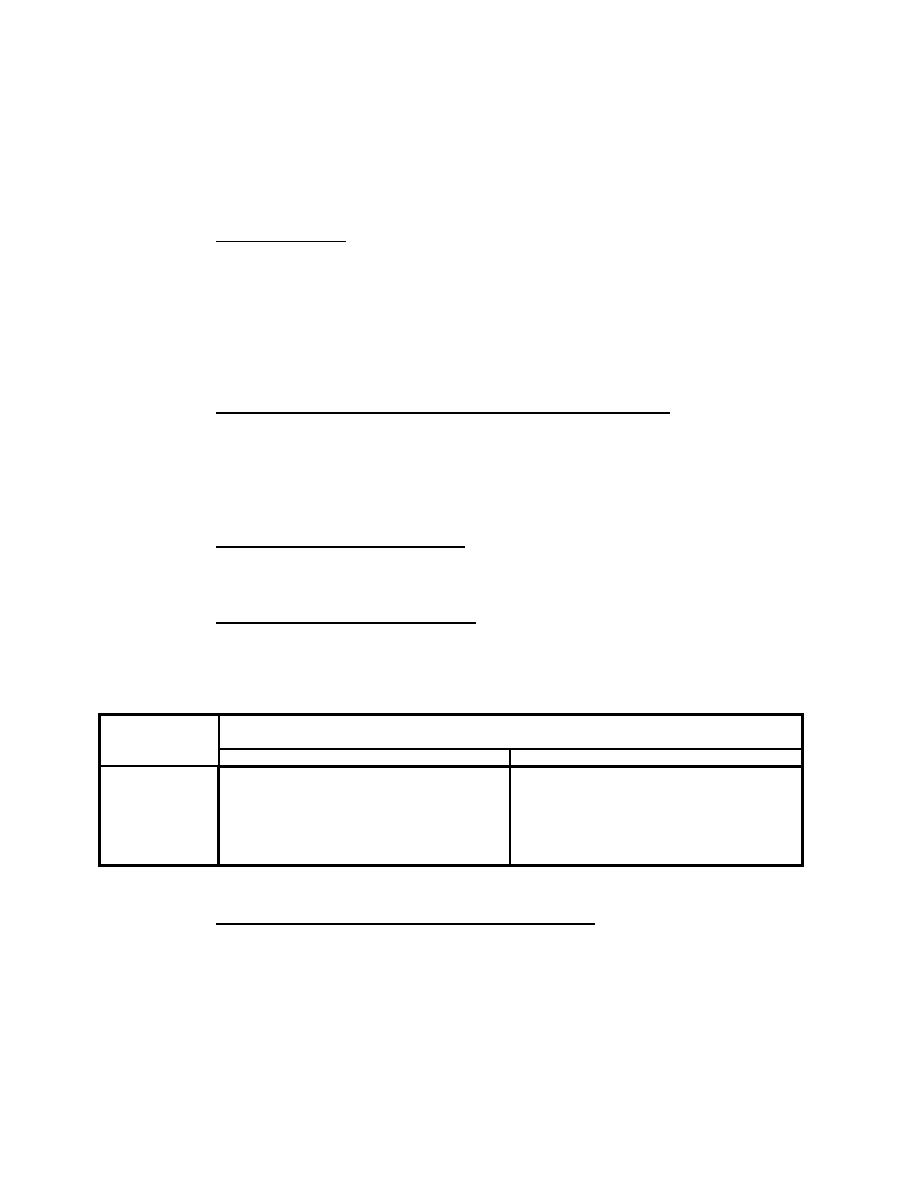 Introduction. This section provides design guidelines
for frames, and two procedures to analyze the resistance of
glazing systems against

bomb

attack. The first procedure is

Bomb
Attack Analysis for Evaluation Application Procedure. Use it to
evaluate existing windows. The second procedure is

Bomb

Attack
Analysis for Selection Application Procedure. Use it to select
glazing systems for new construction and retrofitting existing
Levels of Protection to Resist

Bomb

Attack. There are
two levels of protection to resist a

bomb

attack: low and high.
Table 12 provides a

summary

of the protective measures for each
level of protection. Refer to Table D-30 for design parameters
associated with each of the threat severity levels for

bomb
collateral

damage

resulting from a

bomb

attack on a neighboring
High Level of Protection. Provides protection to
resist a

bomb

attack at the specified threat severity level.
Protective

Measures

to Resist Bomb Attack
1. Provide 1/4-inch

(6-mm)
1. Provide glazing

system

to
tempered

glass in standard
2. Minimize

number

and

size of
2. Minimize

number

and

size of
Frame, Anchorage, and Wall Analysis. Providing
selection and evaluation procedures for frames, anchorage, and
walls is beyond the scope of this document. The analyst is
advised to seek the assistance of an engineer with experience in
blast overpressure analysis and design to complete an analysis of