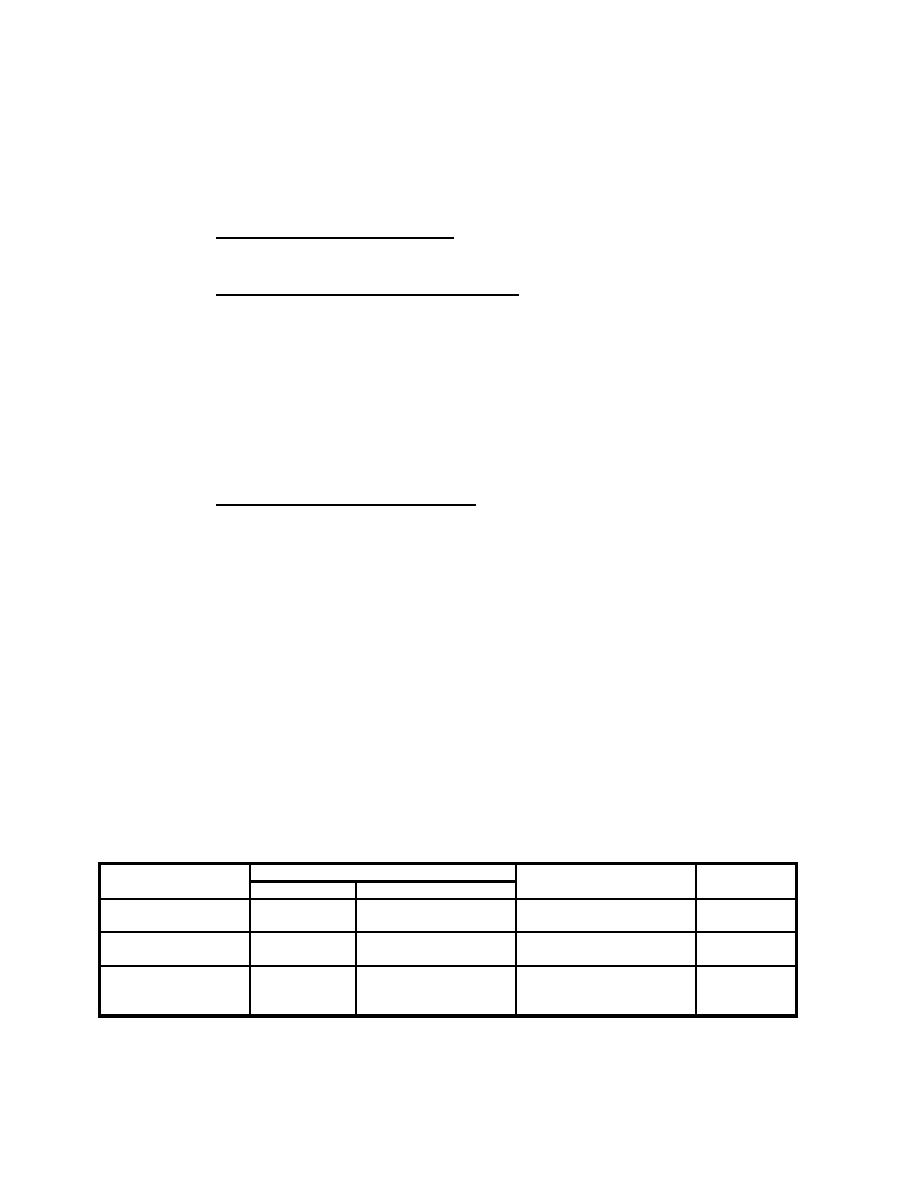 <1> of Figure D-2. Table E-2 presents the analyst's actions for
Background Information. The following installation and
facility characteristics are present at the site.
Installation Characteristics.
a) Geography. The installation is located

OCONUS

on a
sea. It is outside of any city limits. The terrain
b) Mission. The installation has two major tenants: a
task force and a fleet air detachment. There are no
sensitive activities or activities which would be
controversial in the eyes of the surrounding
Facility Characteristics.
a) Site. The facility will be located about 120 feet
from an installation boundary near one of the major
entrances to the installation. The installation is
fenced. The area outside the installation near the
proposed site is farmland.
b) Function. The facility functions as an
building. Table E-1 describes the primary assets in
the facility. Loss of the back up generator, a
secondary asset, would have a minor impact on the
c) Construction. The facility will be permanent new
construction. Concrete masonry unit

(CMU)

walls are
a

common

construction for this installation.
Description of Primary Assets