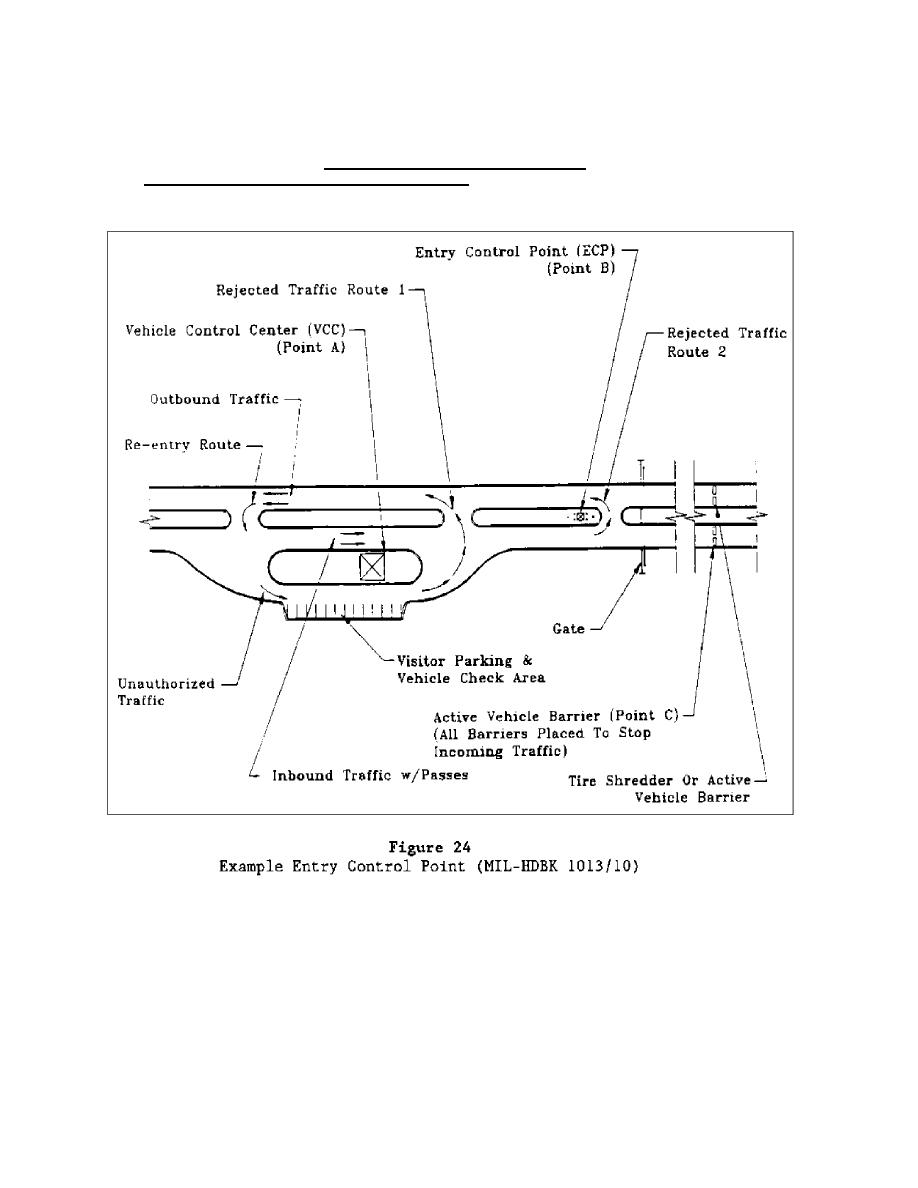 described in the Sandia Entry Control

System

Handbook

(SAND77-1033), and in
the U.S.

Army

Security Manual TM-5-853-4. Additional details are provided in
par. 5.3.3 related to building entry control.
Personnel

Access

Control

System

for Explosives, Metal, and Special
Nuclear Materials

(SNM)

Detection. Figure 26

shows

an example of a portal
structure that can be used to screen personnel attempting to enter a
restricted area. The procedure for operation of this system is as follows.
An individual approaches the access enclosure and requests entry by pressing