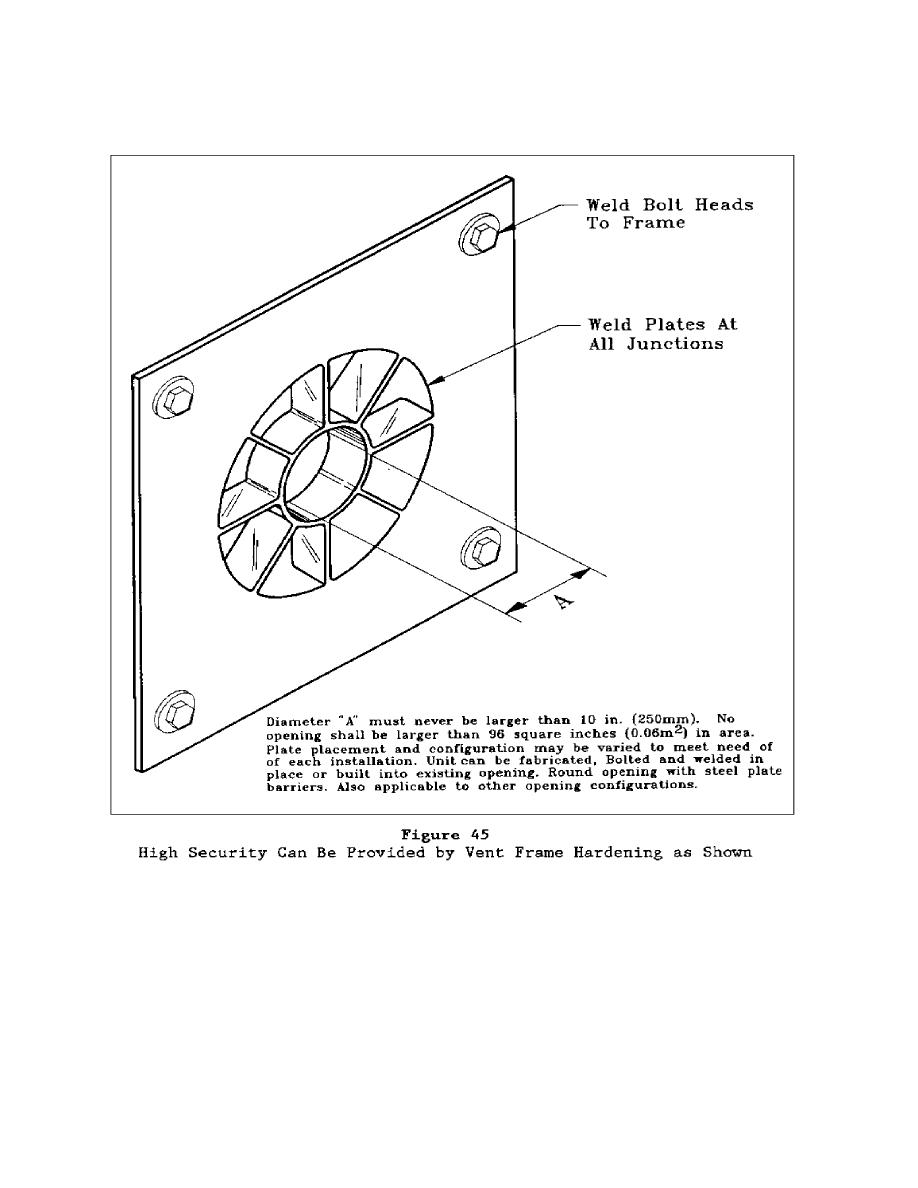 multiple small ports in the penthouse structure hardened by multiple grills
(see Table 34) might be considered.
Filter Banks. The discussion above regarding roof-mounted
equipment applies in general to filter banks, except that the banks
themselves are unlikely to offer any significant penetration time. A
hardened enclosure, with one of the vent or duct hardening techniques,
appears to be the best approach.