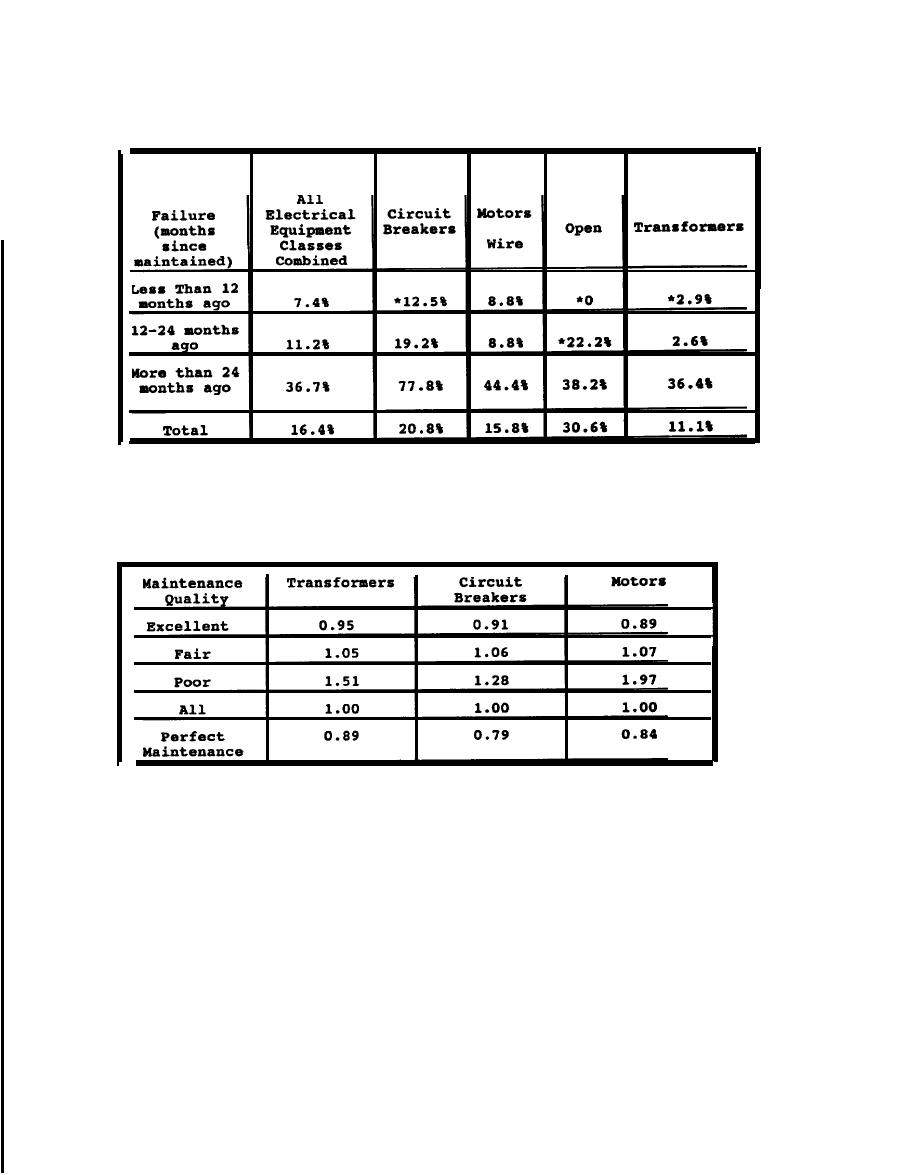 TM

5-683/NAVFAC

MO-116/AFJMAN

32-1083/
Table

15-1.

Percentage of

failure

caused

since

maintained.
*small

sample

size; less than 7 failures

caused

by

inadequate

maintenance.
Table

15-2.

Equipment

failure

rate

multipliers

versus

maintenance

quality.
Tables 15-1 and 15-2 reproduced here from ANSI/IEEE Std 493-1980, IEEE
Recommended Practice for Design of Reliable Industrial and Commercial Power
Systems, copyright C 1985 by The Institute of Electrical and Electronics
Engineers, Inc., with permission of the IEEE Standards Department.
Note:

The Navy will

follow

inspection

and

service
Inspection

for

Maintenance

Public

Works

and

Pub-
frequencies

as

established

in

this

section.

Modifica-
lic

Utilities,

and

Volume

2,

Inspection

Guides-
tions

will be

made

as

required

by NAVFAC

MO-322,