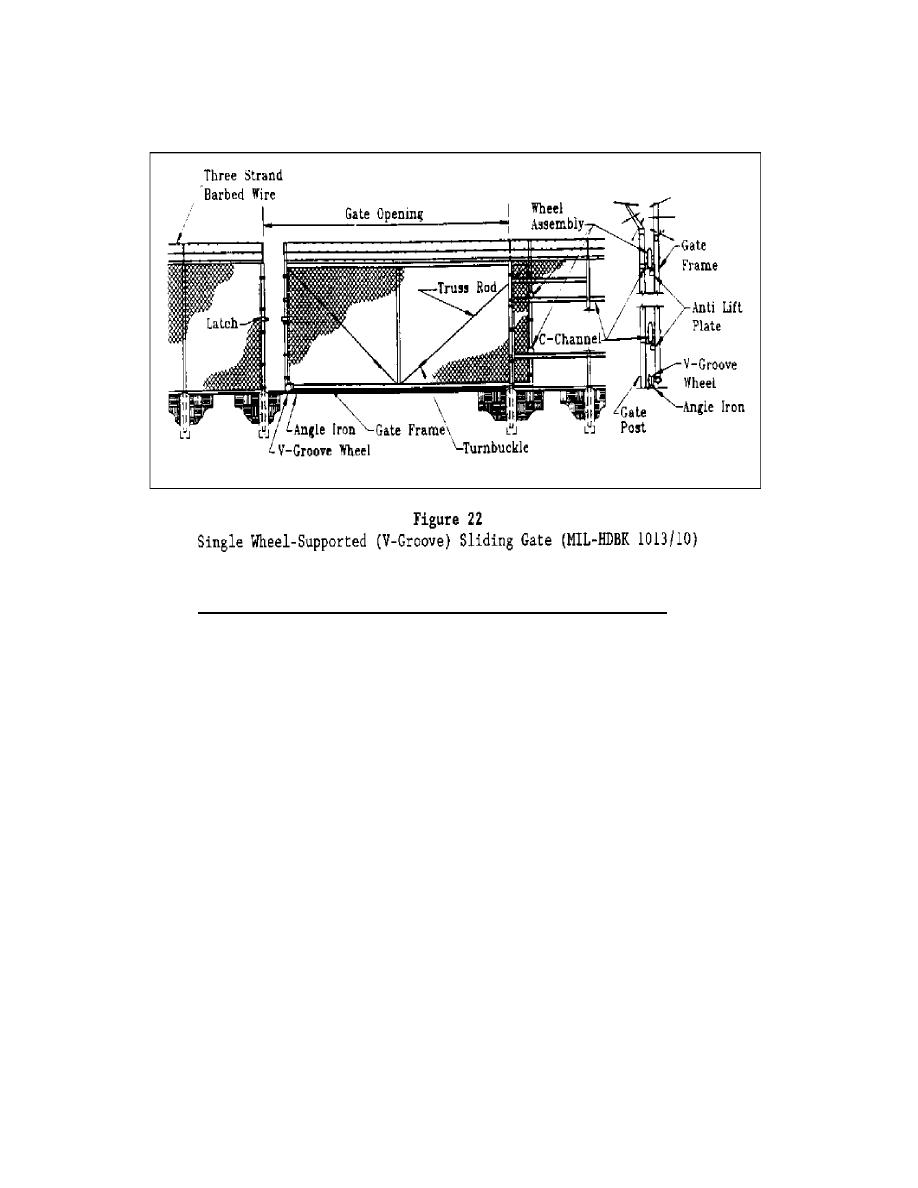 Entry Control Point (ECP) Layout and Traffic Control. Traffic
for both pedestrian and vehicular access

when

designing the entry control for
public or military roadway to ensure that temporary delays caused by
identification checks will not cause traffic hazards. Sufficient space
should also be provided to allow for spot checks, inspections, and searches
of vehicles without impeding the flow of traffic.
Entry control design must afford

maximum

security while minimizing
delay in the flow of authorized traffic. Figure 24 provides a characteristic
entry control arrangement for a restricted area that has a high volume of
assigned personnel and visitors to access daily. Inbound visitors and
unauthorized vehicles are diverted from the normal flow entering the
restricted area. They have the opportunity to either voluntarily reverse
their direction and not approach the ECP or obtain appropriate vehicle and
personnel passes to proceed into the restricted area. A second turnaround is
provided immediately behind the

ECP,

but prior to the remotely controlled
restricted area gates, so that security personnel can reverse the direction
of vehicles or personnel that arrive at the ECP without proper passes or
decals prior to accessing the restricted area. As a final security measure,
remotely controlled, active (pop-up) vehicle barriers are provided inside of
the gates to obstruct forced or high-speed entry into the restricted area.
Tire shredders or remotely controlled active vehicle barriers are also
provided inside the exit gate to forcibly stop a high-speed entry attack