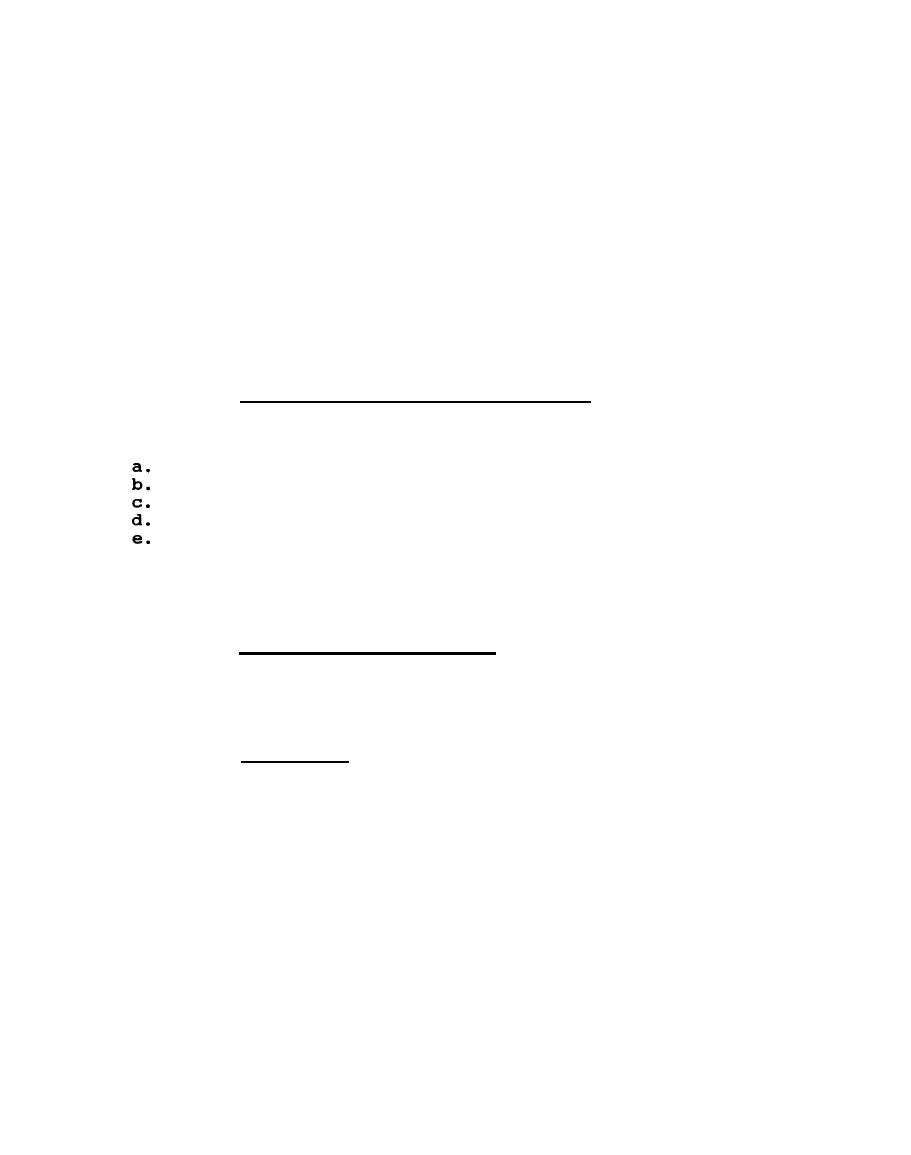 The maintenance system presented in this manual, if
requirements for continued

NAVFAC

certification.
Provides guidance to identify maintenance actions,
frequencies and procedures for typical hyperbaric systems and
Provides guidance to determine test and acceptance
criteria for work accomplished on hyperbaric systems and addresses
QA procedures in support of maintenance documentation requirements.
SCOPE

AND

INTENT

OF

MANUAL
General Areas Covered in Manual. This Hyperbaric
Facilities Maintenance Manual is broken

down

into the following
Introduction,

Scope

and Organization.
Maintenance, Repair, Alterations and Overhauls.
Other areas of major concern, such as testing, inspection and
safety, a r e addressed in conjunction with the above major
Intended Users of Manual. This manual is primarily
intended for use by hyperbaric facility managers, system operators
and maintenance technicians.
Others

who

may

find this manual of
benefit include the host activity Public

Works

Office, facility
planners and design agencies.
Backaround. Prior to the issuance of this manual
NAVFAC

maintenance system which
Maintaining these facilities at a high level of confidence with
respect to the safety of occupants and system operators is of
Due

to the life-critical nature of such
facilities and the unique components and materials used in these
hyperbaric man-rated facilities have been developed and are
This manual delineates a

NAVFAC

maintenance
system for hyperbaric facilities including planning, procedures and
required documentation for components, equipment, pressure vessels